The North Bay Gateway Cascades Casino has been highly anticipated and we're excited to be a part of this high visibility project. Designed Roofing was contracted to install the roof for this project.
Our job was to install an S327.20 white membrane roofing system with a 30-year system warranty on the new building in the Pinewood Park Drive area of North Bay, ON. With a 30-year system warranty, it is key that we pay close attention to detail every step of the way (that's just standard practice for us)!
Every project comes with their challenges. As for the North Bay Gateway Cascades Casino, the challenge was the weather. Winter made everything a little more complicated due to the wind, the snow and the ice.
"Weather was a challenge for the project," says John Justice, Project Manager. "Trevor and his crew were up for the challenge and completed the project in a timely fashion and the roof looks great. It was a team effort!"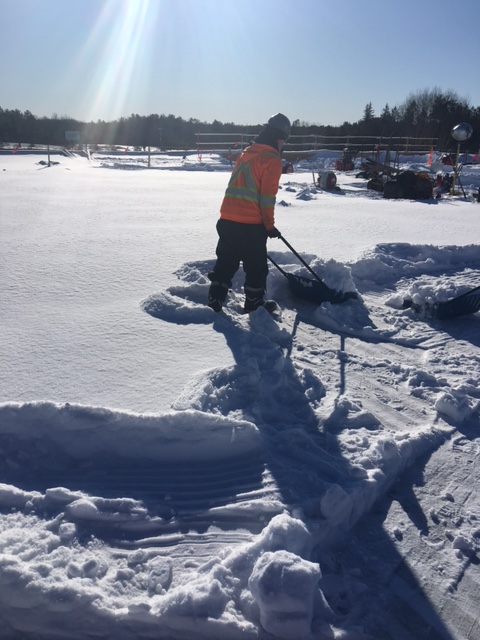 At Designed Roofing, we install a variety of systems including PVC, TPO, and EPDM single ply, as well as two-ply modified bitumen systems. We service and maintain all types of flat and low slopped roofing with a proud team of professionals who value your project as much as they value working safely and professionally.
Find out more about what we do at www.designedroofing.com.