Once again, we would like to share something out of our portfolio with you. This time, we're featuring our work at the Englehart High School. Designed Roofing was tasked to re-roof 90% of the school's roof. This includes the full removal and installation of new S327.15 white membrane on the school and G410.15 "heavenly brown" adhered membrane on the dome of the school.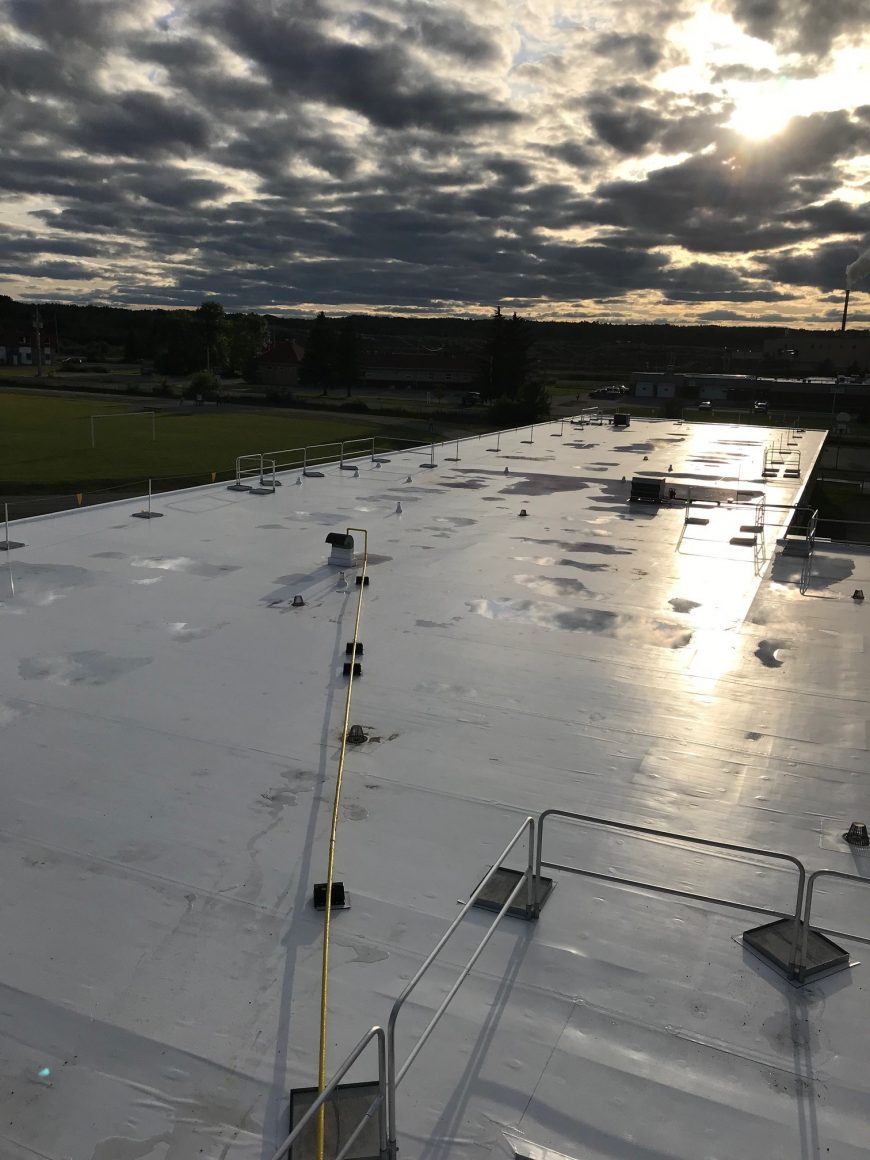 Designed Roofing wasn't alone in the completion of this project. Essential Exteriors and Northland Glass & Metal were also recruited as ladders, stairs, siding and doors were needed.
The Englehart High School went that extra mile to ensure their roof is safe for their personnel and asked Designed Roofing to install the Full Safety Package. This includes guardrails and safety walkways with a flag system.
"The project was a challenge," says John Justice, project manager to the Englehart High School roofing project, "but with the good team we had involved, the project was completed successfully to the client's satisfaction."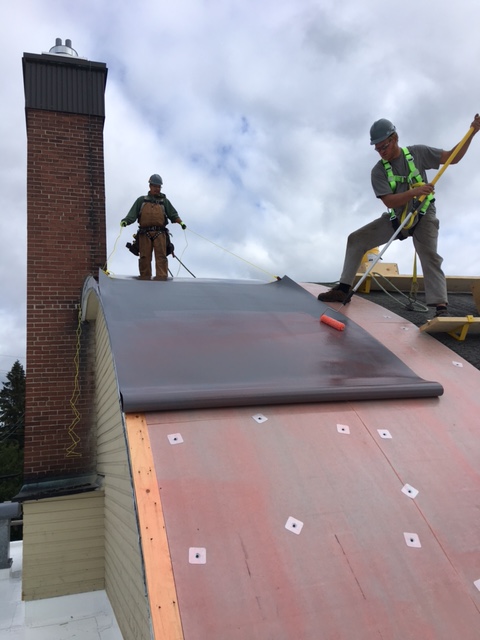 Our crew working hard on the dome of Englehart High School
This project wrapped at the beginning of November. It was great to work with all the people involved with this project.
At Designed Roofing, we install a variety of systems including PVC, TPO and EPDM single ply, as well as two-ply modified bitumen systems. We service and maintain all types of flat and low sloped roofing. We have a proud team of professionals who value your project as much as they value working safely and professionally.