One Contractor for Roofing and Exteriors

Choosing one team for your roofing and exteriors project has significant benefits. Designed Roofing and Essential Exteriors work as a single contractor, providing project management services, uniform quality control and efficient delivery of services. We'll coordinate your project seamlessly, providing you a single point of accountability.
Roofing Services

At Designed Roofing, we install a variety of systems including PVC, TPO and EPDM single ply, as well as two ply modified bitumen systems. We service and maintain all types of flat and low sloped roofing.
We offer new construction and roof replacement throughout Ontario. We have worked in almost all cities and towns north of Barrie, as well as Smiths Falls, Milton, Toronto, Hamilton, Ottawa, Owen Sound and Midland to name a few.
Sheet Metal
At Designed Roofing, we have a fully automated sheet metal shop with pneumatic shears and breaks. We custom fabricate sheet metal trims and subgirts from 16 gauge to 26 gauge.
We stock a variety of colours and can bring in specialty shades to meet your needs.
Our Team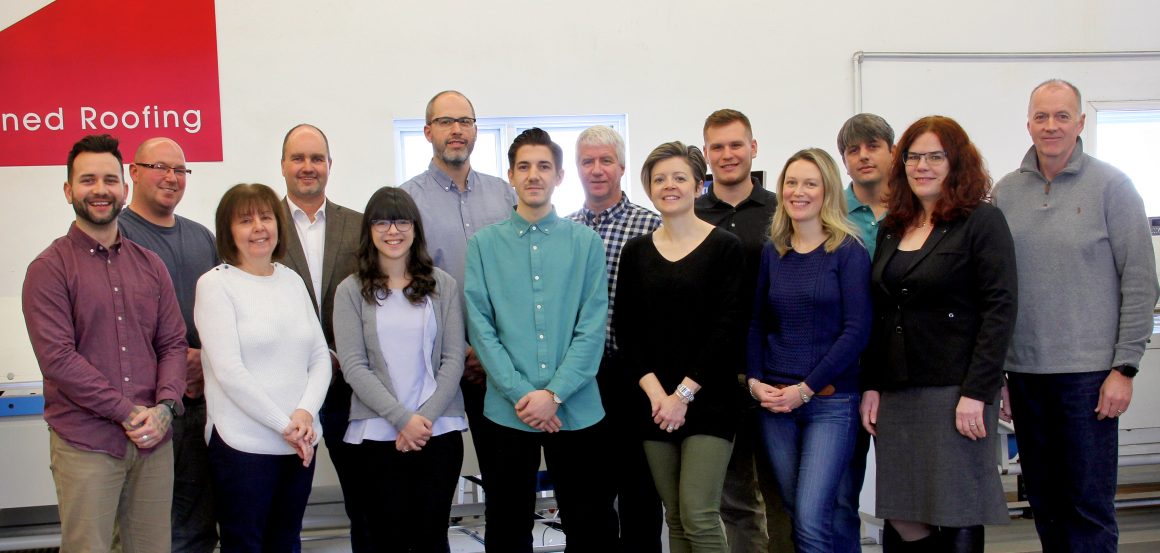 We have a proud team of professionals who value your project as much as they value working safely and professionally. They are the ones who see our shared vision through to completion. We're known for the quality of our designs, materials and installation – and it couldn't happen without quality people.
Team Members