Designed Roofing Inc. and Essential Exteriors has come together to help construct the highly anticipated Nipissing Serenity Hospice project.
The project began in March 2019 and is nearing completion soon.
The roof has been constructed using a Sika Sarnafil S327.20 membrane Rhinobond roof system. John Justice, Roofing Project Manager, praises all crews assigned to this site on "another great job."
Rooftop at the Nipissing Serenity Hospice construction site.
The exterior of this project is being completed using "cream white" Equitone fibre cement panels. They are also using Parklex façade panels (wood grain panels) that are "bronze" in colour. All these panels are being fabricated on our own CNC (Computer Numerical Control) machine.
Essential Exteriors Project Manager, Paul Kelly, sends his praise: "Our onsite foreman John North has been fantastic to work with as we both appreciate attention to detail."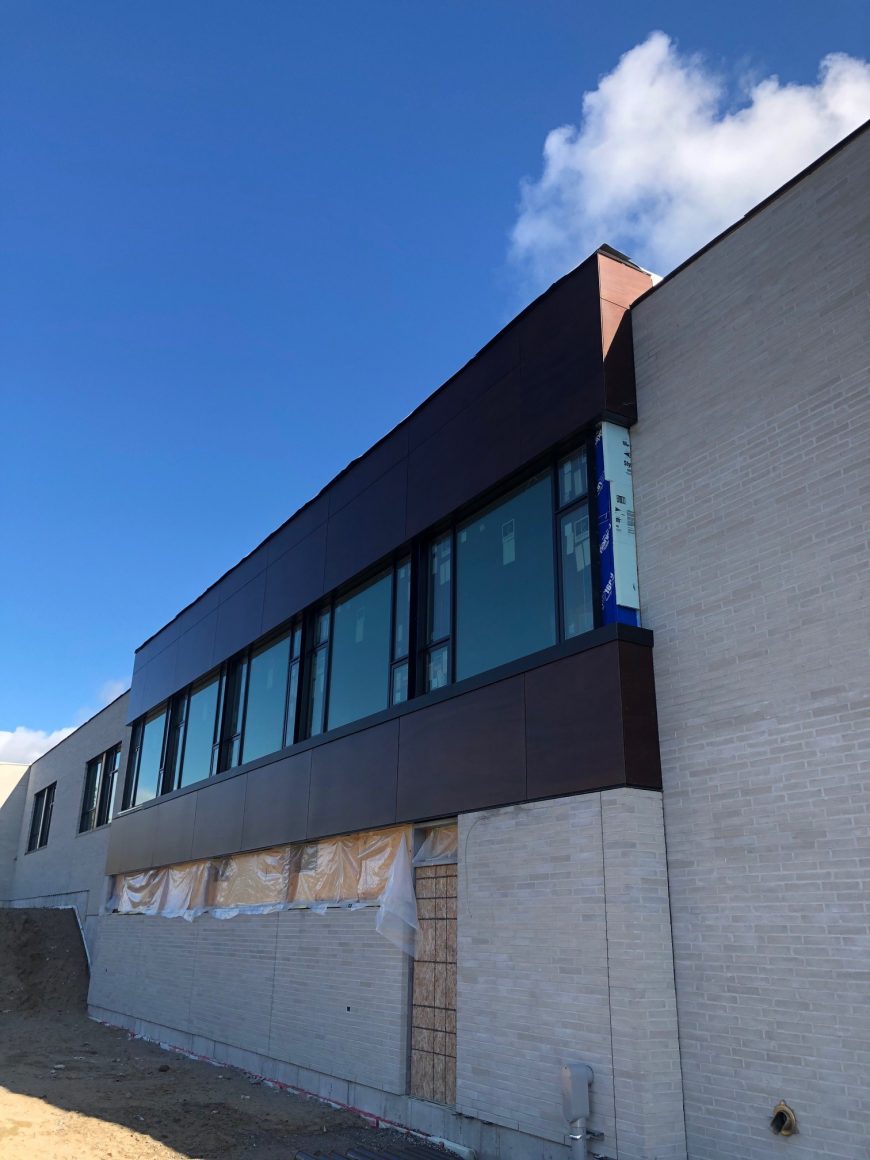 Nipissing Serenity Hospice close to completion. Roofing by Designed Roofing and siding by Essential Exteriors.
John Justice said "this project will be a much-needed addition for the city" and "we are proud to have been involved in this project."
Find out more about how Designed Roofing and Essential Exteriors work together at www.designedroofing.com or www.essentialexteriors.ca.
Designed Roofing and Essential Exteriors worked in partnership with LEA Architects and Kenalex Construction to complete this project.
Designed Roofing and Essential Exteriors work as a single contractor, providing project management services, uniform quality control and efficient delivery of services.