We're proud to showcase our work at the Barrie Simcoe Emergency Services Campus. This building is being constructed to house all Barrie-Simcoe County's EMS services under on roof.
This is no small project! A new construction job at 73,000 square feet, this project contains two buildings and five roof levels. This project presents several challenges for site supervisor, Trevor Penney. All the roofing was installed in the winter, so the weather played a key factor with cold temperatures, snow and wind to contend with.
Jim Gomoll, project manager, sends his praise to Trevor saying, "Trevor did a great job managing his team to successfully install this roof under challenging weather conditions."
This project is being built using Integrated Project Delivery (IPD) being managed by a Joint Venture. All the major trades are partners in the projects (Designed Roofing is a subtrade, not a partner). Many aspects of the design are completed while the project is under construction in effort to streamline the process and reduce the number of change orders issues.
This roofing project is set to be completed by late summer or fall of 2019.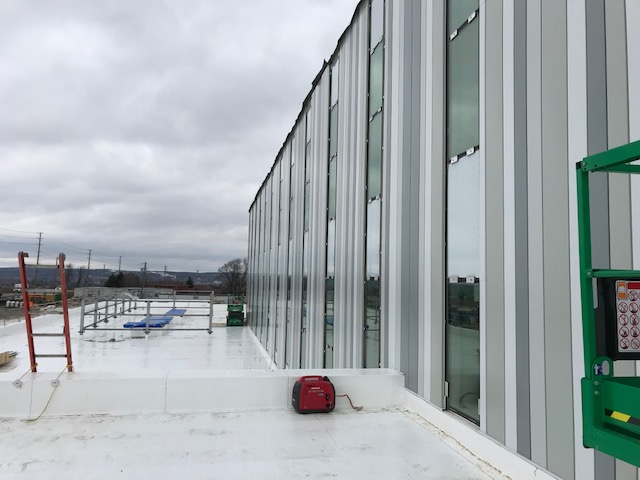 Learn more about Design Roofing and our projects at www.designedroofing.com or visit our Instagram @designedroofing.